Mauritius Network Services Limited

was incorporated in

1994

on a public private partnership model and has evolved over the years to be a trusted partner to

Government

,

Businesses

and

Citizens

for trade and business facilitation.
MNS was set-up with a clear mission to facilitate international trade procedures by developing and operating trade facilitation information systems in line with guidelines established by UNECE, World Customs Organisation, and other international standards.
This mandate was carried out by pioneering the implementation of the TradeNet Single Window system and undertaking at the same time the bold initiative to develop a Customs Management System (CMS). Subsequently, the services of MNS were requested to implement and operate the TradeLink Single Window which enables traders to submit sensitive import-export permits and clearance trade data to eleven other government agencies (OGAs) for approval.
The implementation of the CMS in conjunction with TradeNet has significantly reduced time for international trade, lowered trade transaction costs, eliminated duplication of information capture by different agencies, ushered in a paperless environment, and improved transparency of procedures.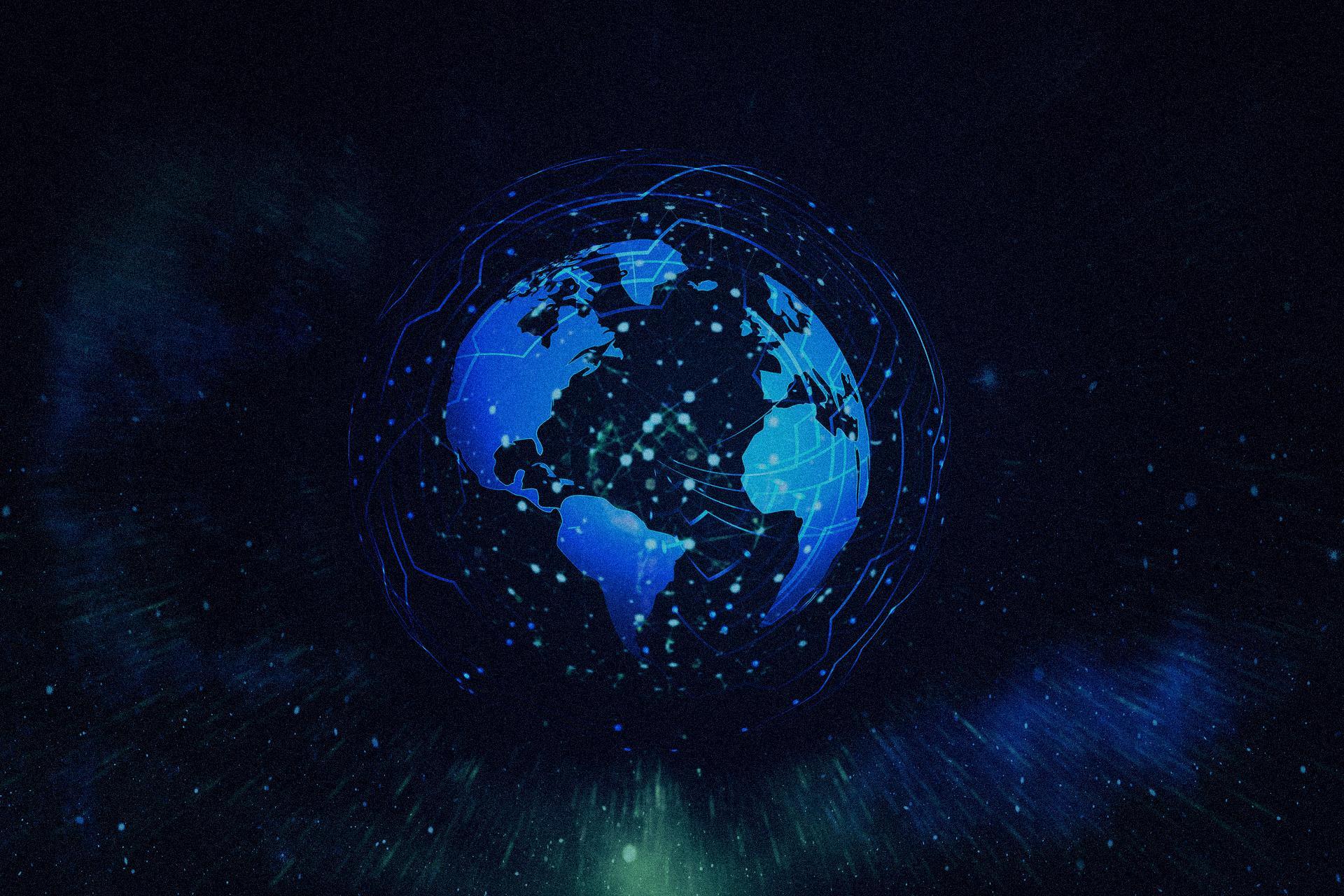 The well-known

UN/CEFACT Recommendation No. 33

on National Single Window – 2005

refers to our TradeNet system as an example of Single Window. In addition, the World Bank Ease of Doing Business Report 2020 ranks Mauritius

13th globally,

and

1st

in Africa among 190 countries.
Over the years, MNS was called upon to develop other projects to further improve the business environment in Mauritius through digitization of a number of key government processes.
These include the Company and Business Registration Information System ( 'CBRIS'), the eCourier System, the Sanitary and Phytosanitary System and the Electronic Tax Refund System.
Click on the button below for the evolution of MNS from its early start in 1994 to implement the TradeNet system to the latest systems which were recently launched.
Our purpose is to implement, operate and maintain digital systems and services to enable

secure, cost-effective

and

reliable interactions

government agencies, businesses and citizens

, anywhere, anytime. Our Mission is to ensure that only Data should move and not People.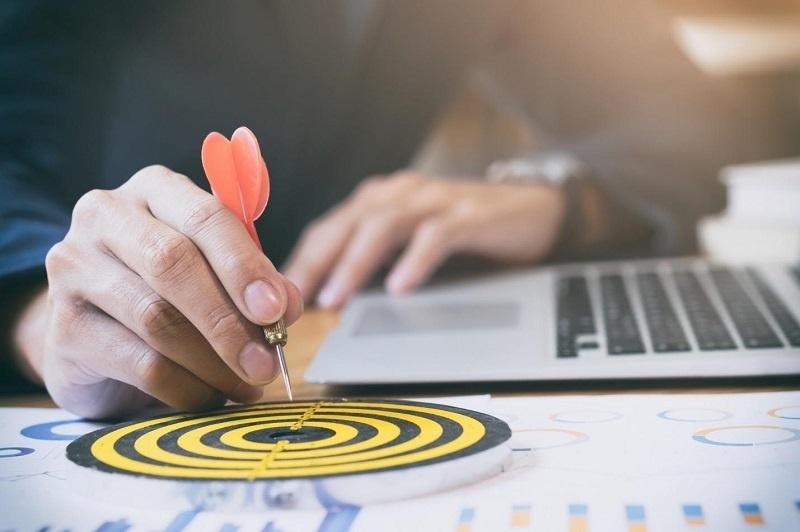 Find out where we are and how to contact us
Our unique selling proposition Trusted Partner to Government, Businesses and Citizens for Digital Transformation Solutions
Domain & Functional Experts
AUCKALOO VEDPRAKASH
Vice Chairman
SHAKEEL GOBURDHONE
Director
HUGNIN PHILIPPE GUILLAUME
Director
ISRAEL MARC ALAIN JACQUES
Director
MOOTHOOSAMY SARADAMBAL
Director
RAJNISH HAWAHHAY
Chief Executive Officer
Please click on the team avatar to know more about our Senior Leadership Team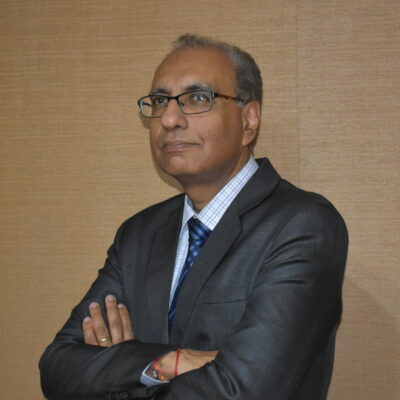 RAJNISH HAWABHAY
Chief Executive Officer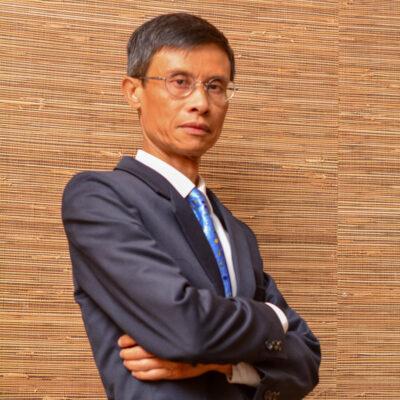 BERNARD CHAN SING
Chief Product Officer
CORINNE LAI MAN CHUN
Head of Service Delivery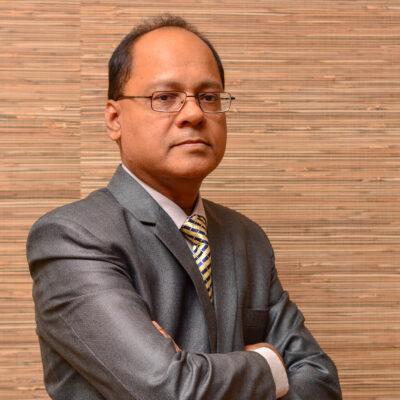 ANAND HUJOORY
Head of IT Infrastructure and Information Security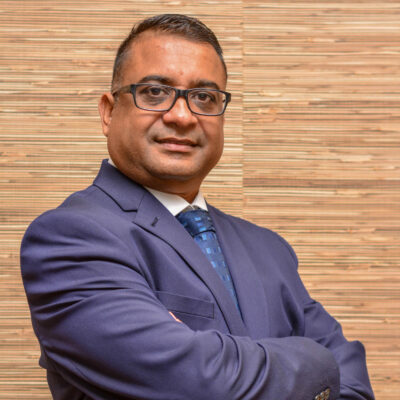 NEELCHANDRA BHIWAJEE
Head of BD and Marketing
PRAYAGSING CHAKEEL COOMAR
Head of Finance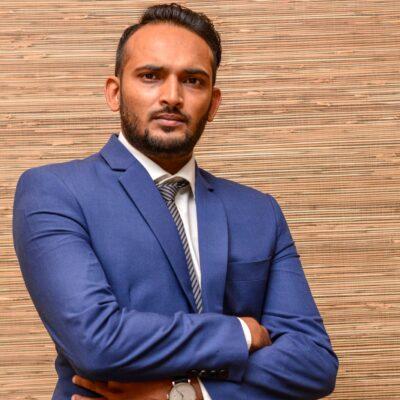 FEYSAL RUJBALLY
Head of Technology & Innovation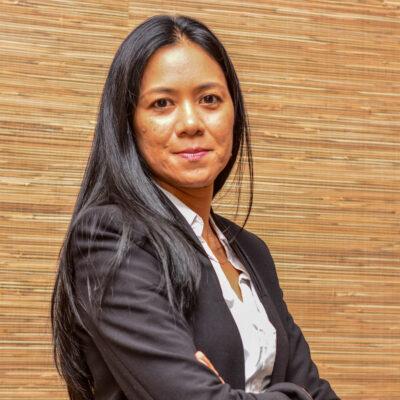 SHEILA POONYTH
Head of HR & Administration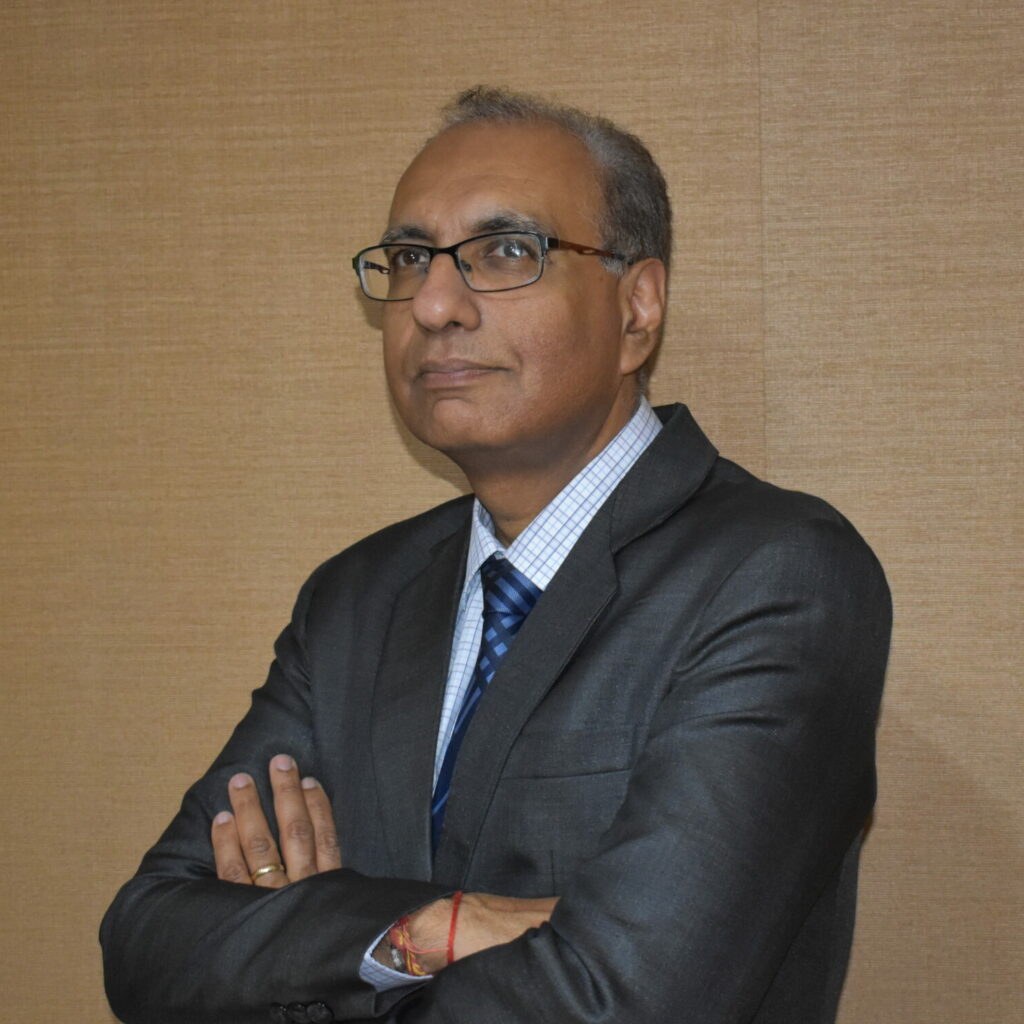 Mr. Rajnish Hawabhay has more than 25 years of experience in the ICT Sector. From 1999 to 2003, he served as IT Manager at Cargo Handling Corporation Ltd. He subsequently joined the Central Informatics Bureau as Project Manager.

From 2008 to 2014, he served as Acting Director of the Central Informatics Bureau and in November 2014, he was appointed Chief Technical Officer at the Ministry of Information Technology, Communication and Innovation.

And, currently he is the Chief Executive Officer of the Mauritius Network Services Ltd.

Mr. Rajnish Hawabhay holds a B.Tech. (Hons.) Computer Science and Engineering, a Master in Leadership Development in ICT and the Knowledge Society and a Master's degree in Business Administration with Specialisation in Finance.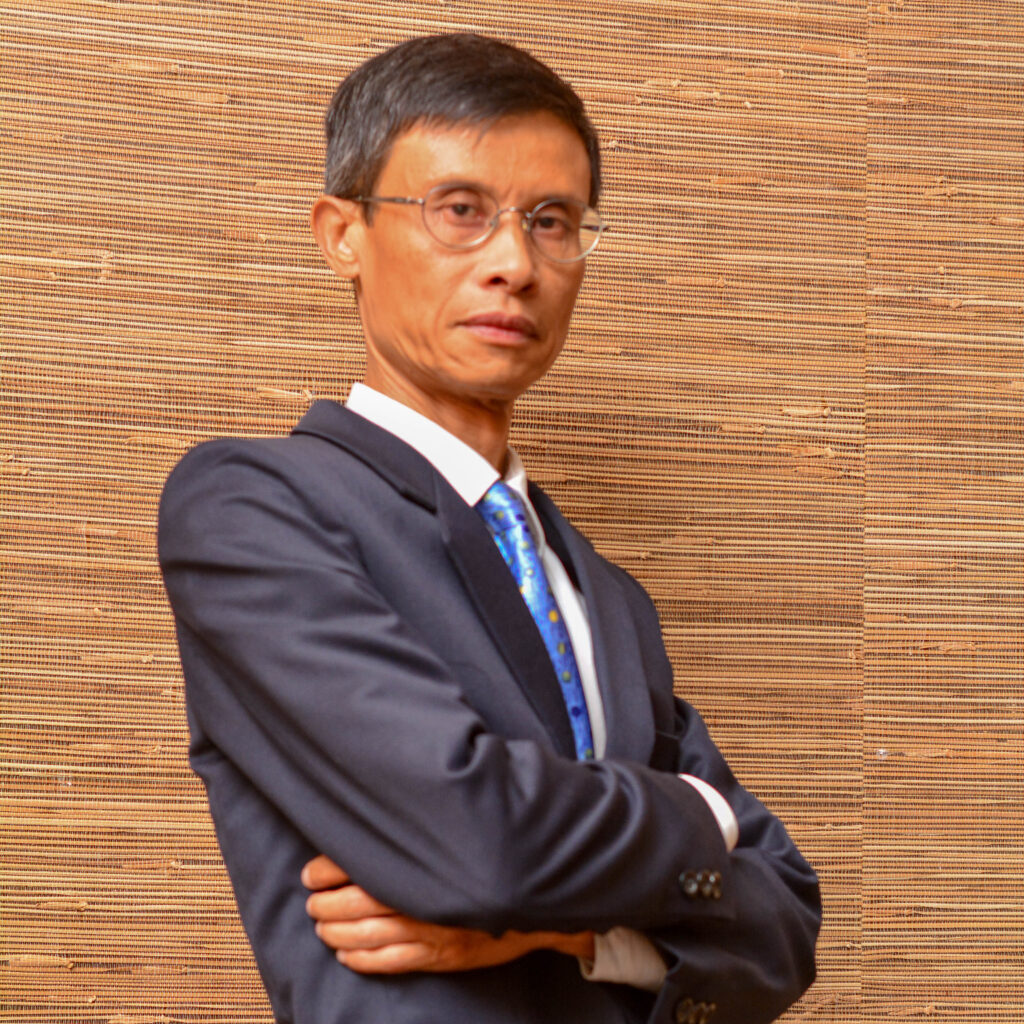 Bernard is responsible for the strategy, roadmap, and feature definition of MNS product lines. In his more than 30 years in the IT industry, working closely with cross functional teams, and with a good blend of business and technical savviness, he has spearheaded the development and implementation of e-gov systems for Trade, and Business facilitation, while acquiring an in-depth knowledge of these domains. In addition, he has a good understanding of technologies like AI/ML, and Blockchain, and their applicability in the mentioned domains.

He holds a BSc in Computer Science from Simon Fraser University, Canada.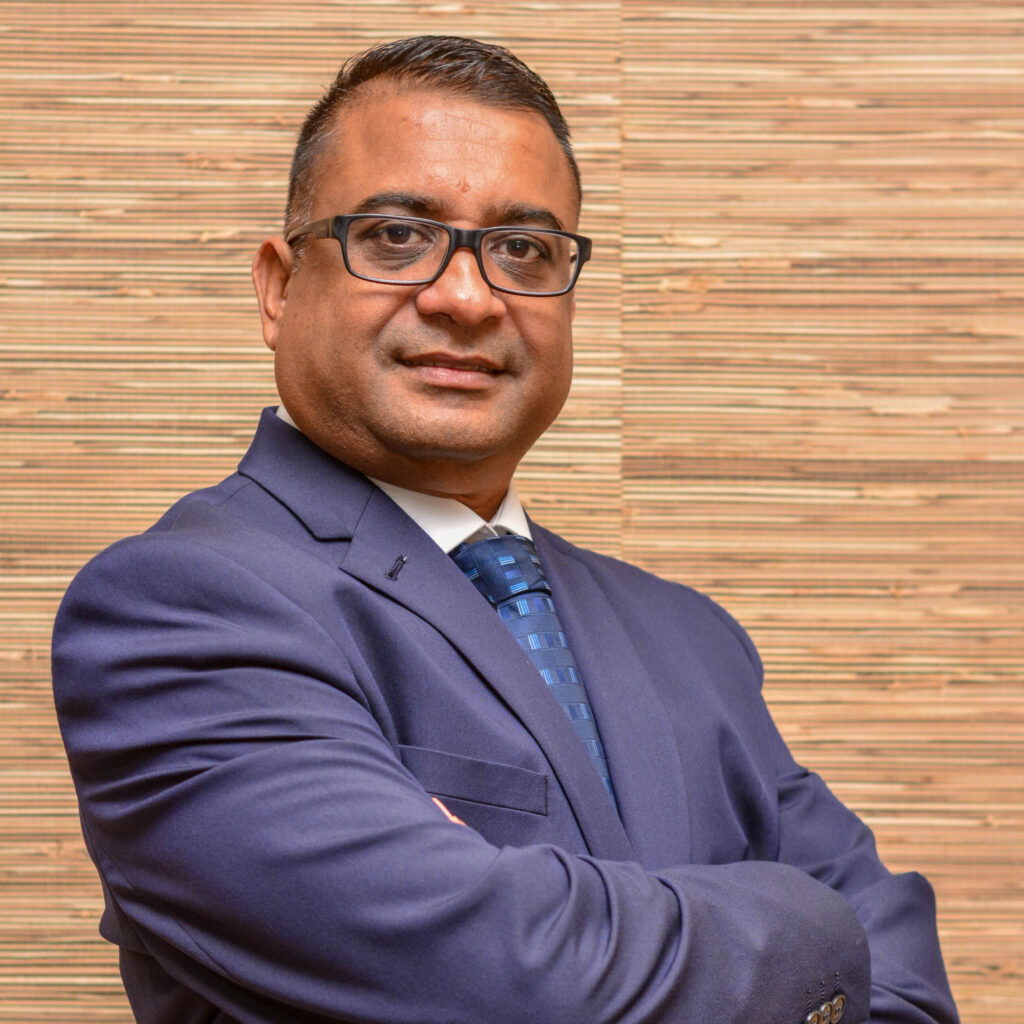 Neel is an IT professional with over 20 years of experience in Business Development, Project Management and Strategic Information Planning. He has been working on multiple ICT projects in the Indian Ocean and in Africa.

He holds a Degree in Commerce with specialization in Banking & Finance and a Master Degree in Computer Management from the University of Pune (India). Prior joining MNS, Neel was Chief Operation Officer at Infinitech (2015-2020) with additional responsibility for Business Development.

From 1999 to 2015, Neel was an employee at DCDM Consulting, where he joined as a consultant and later promoted to project manager. He gained considerable knowledge and experience during his stay at DCDM Consulting, whereby he had ample opportunities to implement systems and provide IT consultancy services in various sectors namely Banking, Hospitality, Agriculture, Retail, Warehousing, Milling, Waste Management, Transport and Government in Mauritius, Kenya, Uganda, Mozambique, Rwanda, Tanzania and Botswana.

His services were also solicited for part-time lecturer at the University of Technology Mauritius, MANCOSA and Rushmore Business School.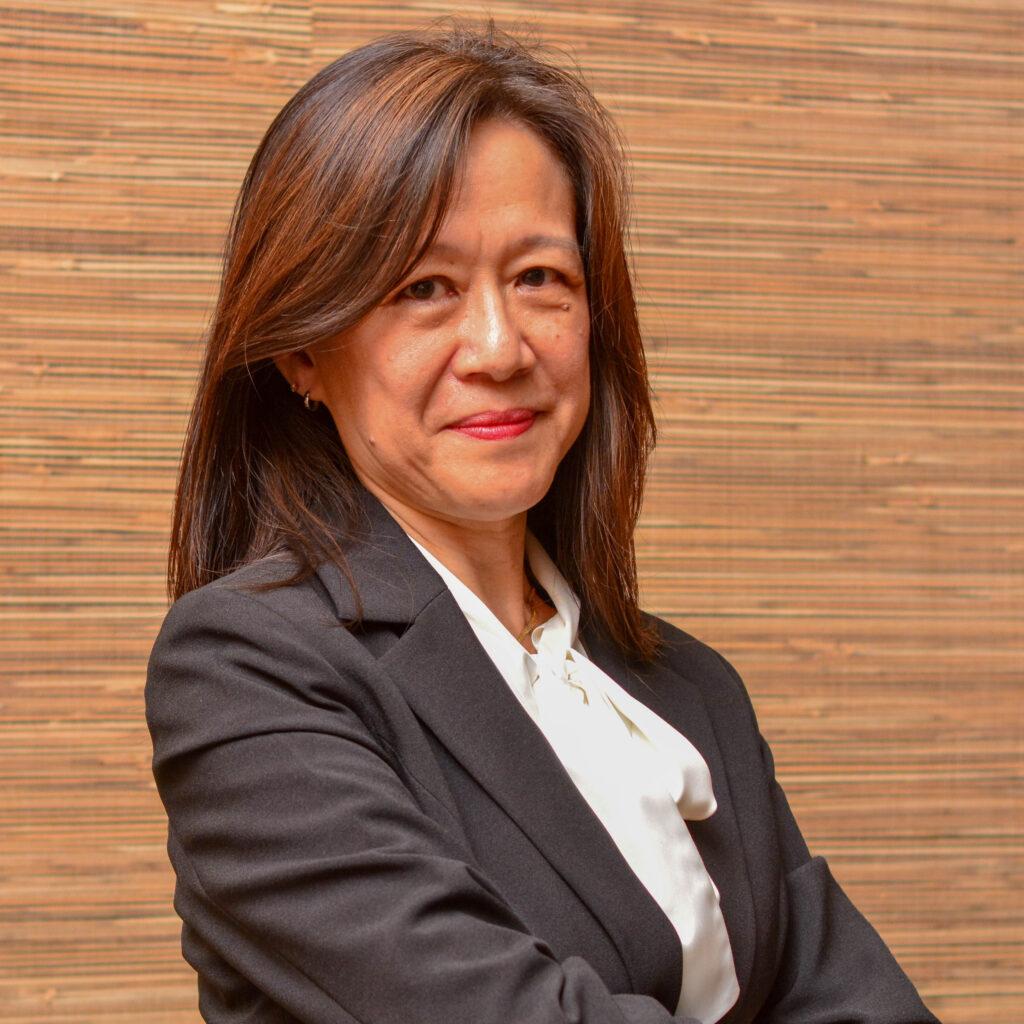 Corinne holds a Bachelor of Commerce in Business Information Systems and Accounting, from the University of the Witwatersrand, South Africa and has over 20 years of experience in the IT industry. Her main area of expertise is in the implementation of e-Government solutions that improve trade and business facilitation.

She was part of the team that implemented TradeNet in Mauritius and in Ghana, accompanying and assisting the Customs authorities as well as the trading community to move towards paperless processes. She also has a rich experience working with Customs organisations, and was awarded a Certificate of Recognition form the World Customs Organisation for rendering exceptional service to the International Customs Community.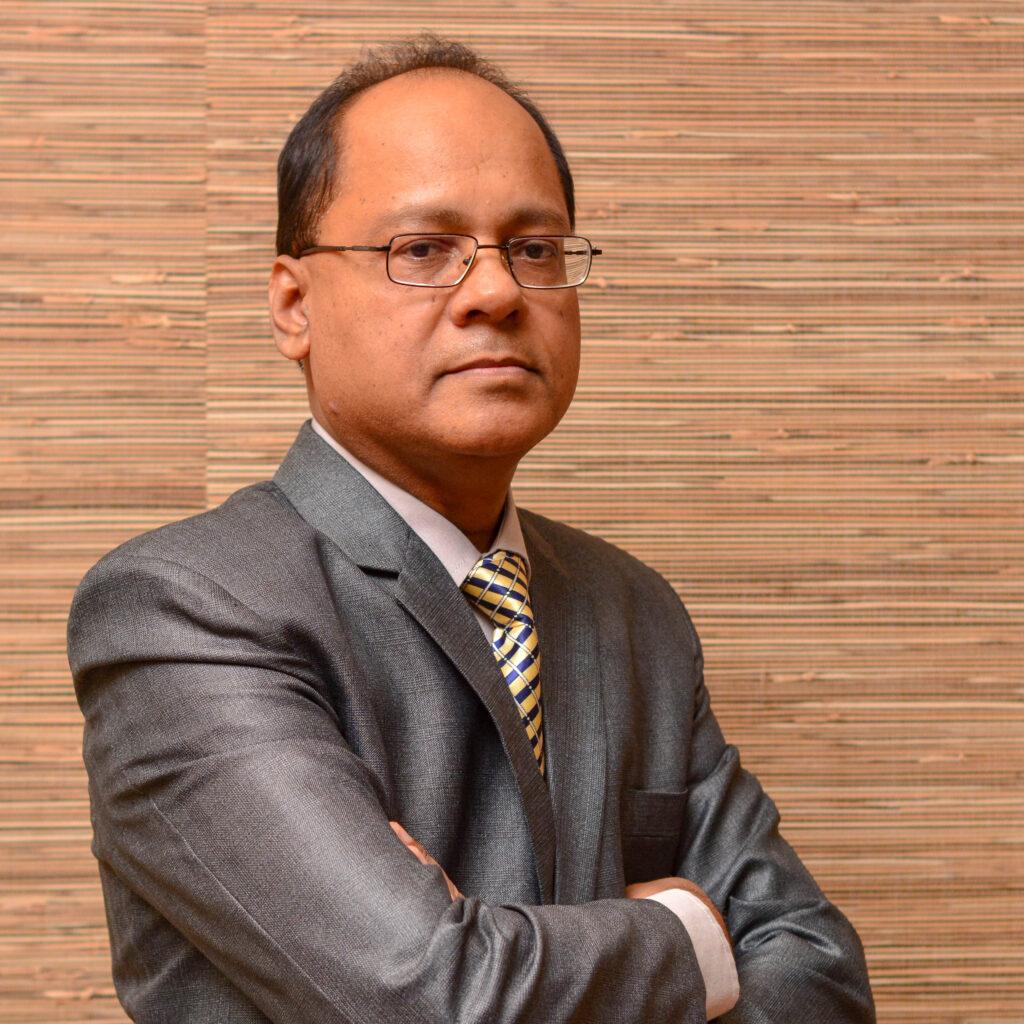 Head of IT Infrastructure and Information Security
Anand Hujoory is the 'Head of IT Infrastructure & Information Security' at MNS with the responsibilities of managing organization's information systems and sustaining cybersecurity resilience. He carries 25 years of rich experience with the ability of executing IT strategy, focusing on operational excellence, achieving digital transformation goals and delivering value to clients.

He holds a BSc in Information Systems & Software Engineering at the British Computer Society. Anand is also certified in CCNA, CBCI, ITIL, CISM, CEH, ISO27001 Senior Lead Implementer.

As a security professional, Anand safeguards internal systems through layered-defense approach supported by ISO27001 framework. He also ensures in-house developed software follow secure coding practices which undergo rigorous security tests prior to deployment and delivery.

Anand is an active member of international bodies like ISACA, EC-Council & PECB.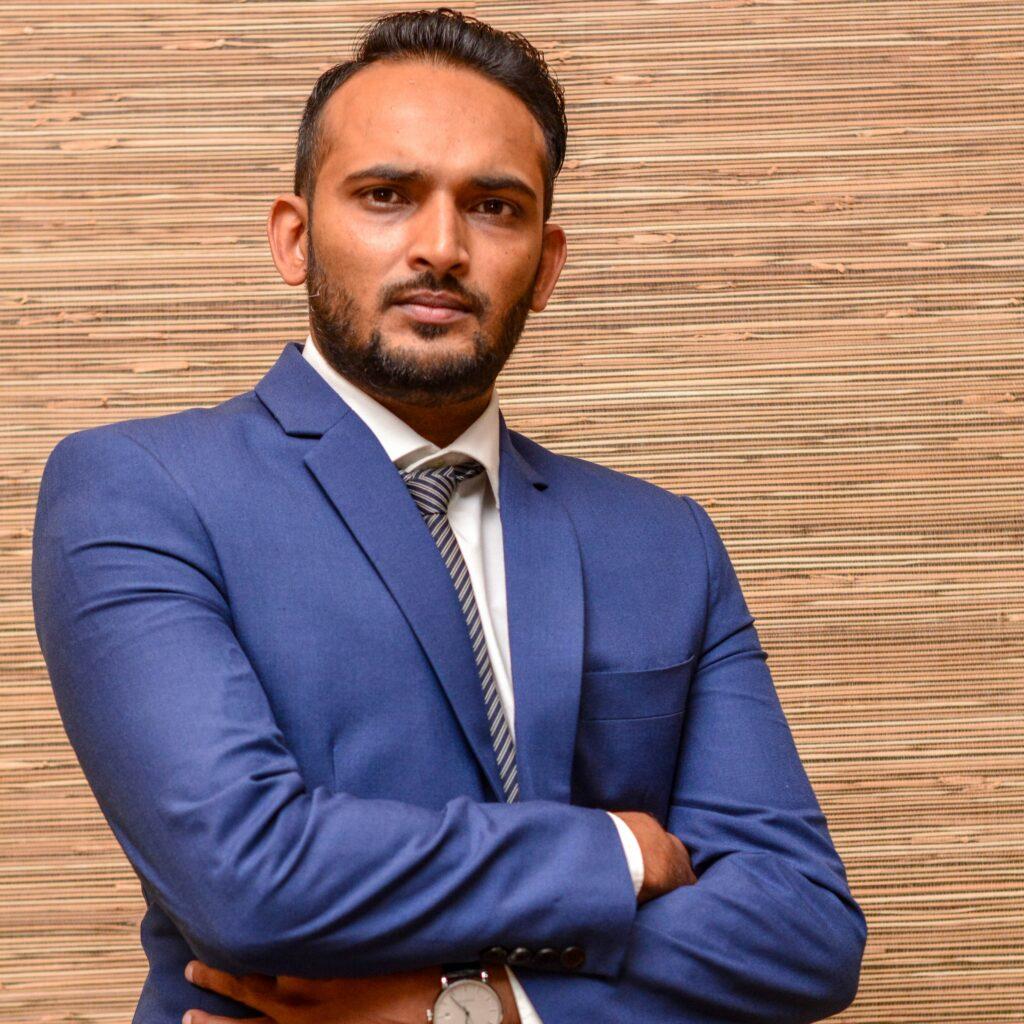 Head of Technology & Innovation
Feysal Rujbally is an experienced, hands-on software architect involved in the architecture, design, and implementation of microservices, service-oriented and distributed systems.

Before starting his career at MNS, Feysal worked several years for international companies where he gained experience in software development and architecture.

He has been in the software industry since 2008 and has significant experience and expertise in application, integration, and enterprise architecture. He led the revamping of development, methodologies and technology stack across the organisation.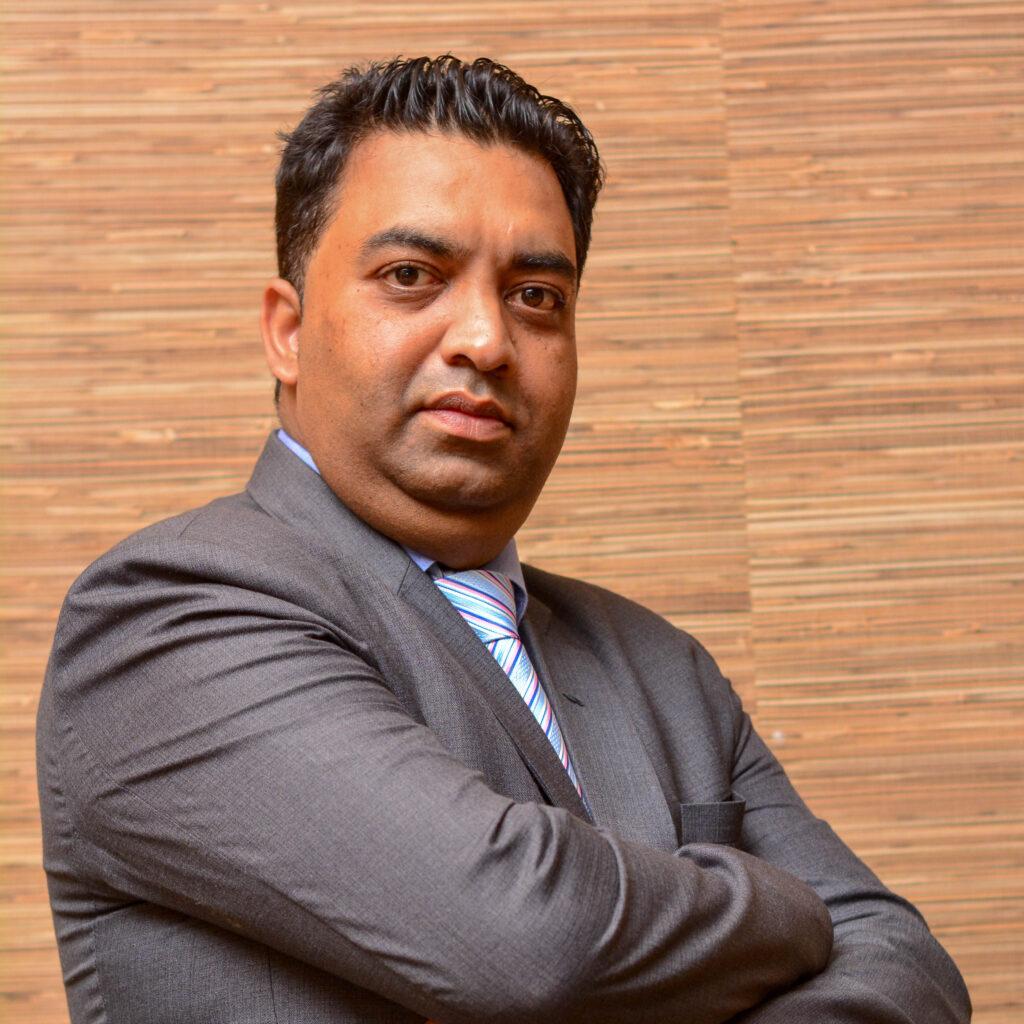 Dr Chakeel Prayagsing is a Finance Professional with a legacy of service as Head of Finance for Metro Express Ltd, IBL Group, amongst others with a proven track record. He holds an Industry-Related Doctorate Degree in Corporate Finance and is a Fellow Member of the ACCA (FCCA) and a registered Professional Accountant with the Mauritius Institute of Professional Accountants (MIPA). He has a good Honors degree in Economics and a double MSc Holder in (i) Applied Economics with specialisation in Banking and Finance (Gold Medalist and Prize winner) and (ii) Master in Research.

He has completed an M.Phil in Applied Economics and has acquired advanced financial knowledge and treasury dealings/ management and operations through a number of Advanced courses in finance from Euromoney.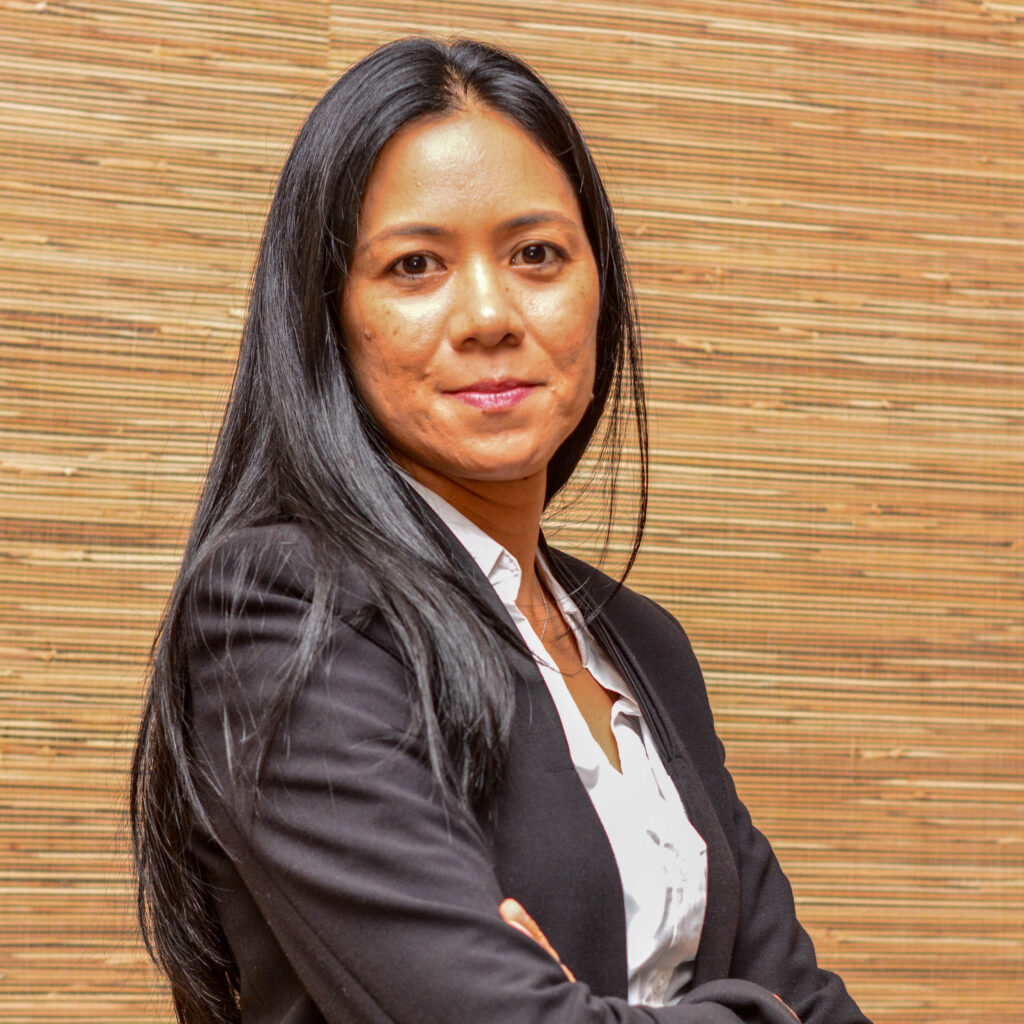 Head of HR & Administration
Sheila is a holder of a B.Eng (Hons) in Computer Science and Engineering, a Diploma in Payroll and Pensions Management and she is also a certified Gallup Strengths coach.

She has over 20 years of management and leadership experience in both local and multinational organisations and has spent over a decade in HR Operational and HR Strategic positions in the IT industry.